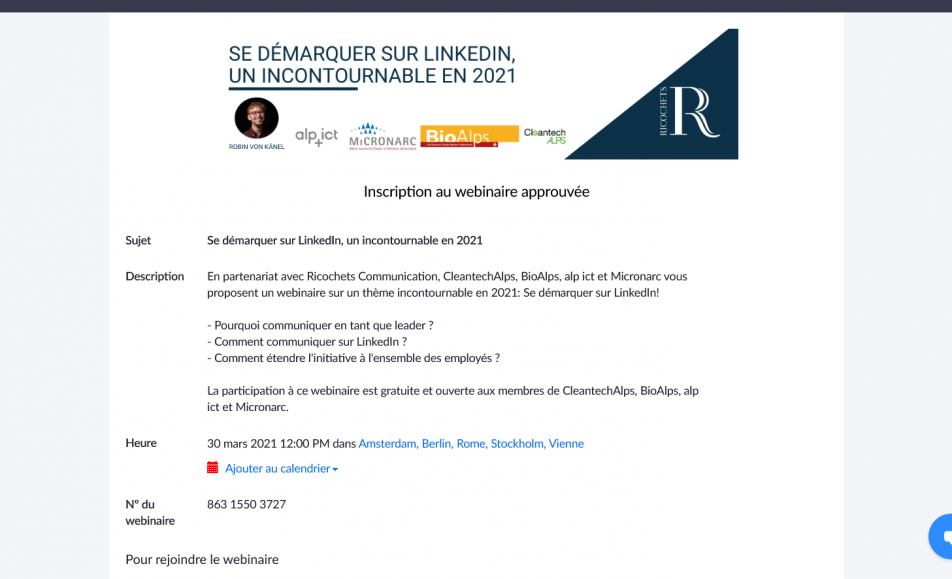 Expired
In partnership with Ricochets Communication, CleantechAlps, BioAlps, alp ict and Micronarc are offering you a webinar on a key theme in 2021: Standing out on LinkedIn! – Why communicate as a leader? – How to communicate on LinkedIn? – How...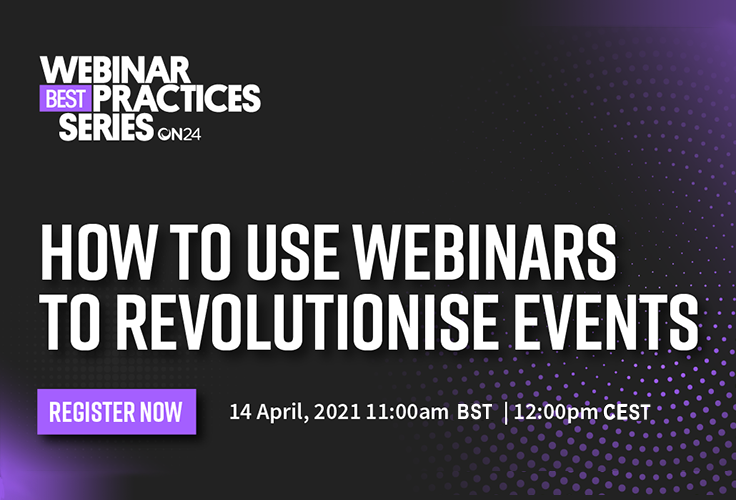 Expired
Big conferences were not the only marketing channel lost to a global pandemic. We also lost the ability to hold smaller events like seminars, road shows, pop-ups, birds-of-a-feather breakfasts and so much more. And while physical events will hopefully come...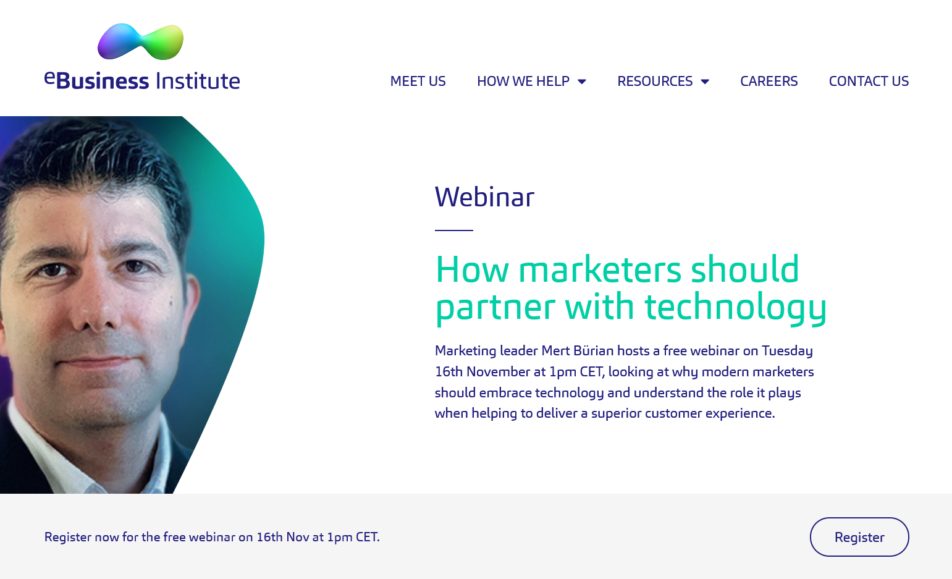 Expired
Marketing leader Mert Bürian hosts a free webinar on Tuesday 16th November at 1pm CET, looking at why modern marketers should embrace technology and understand the role it plays when helping to deliver a superior customer experience.