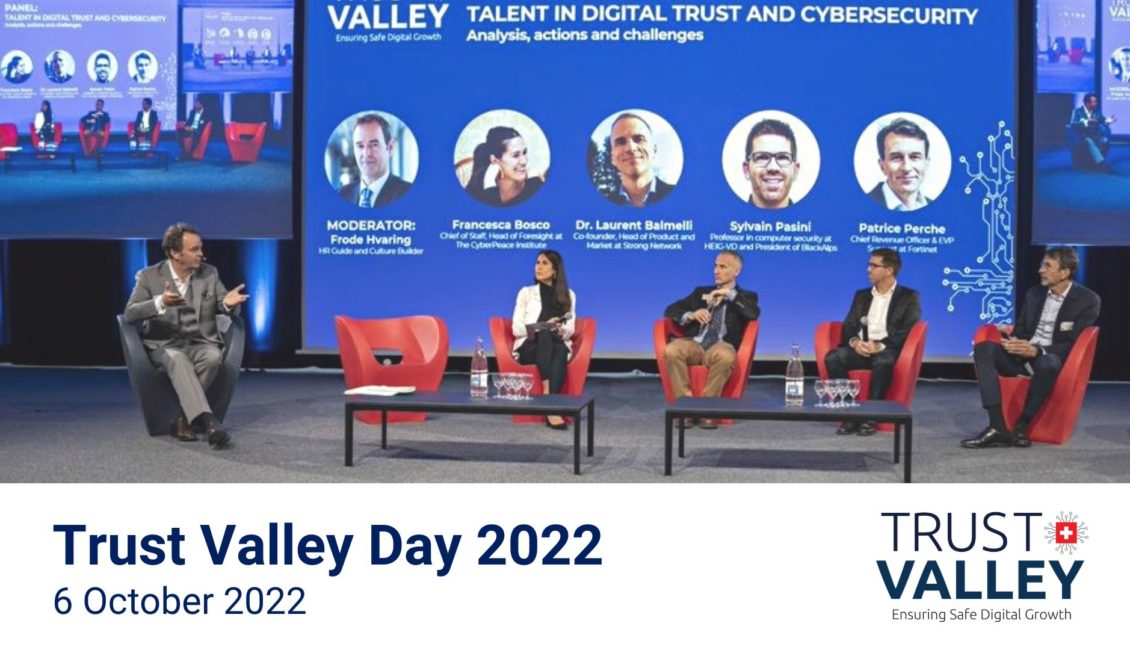 Join us for the online broadcast of the Trust Valley Day, the annual event in cybersecurity and digital trust in Switzerland.
This event brings together the actors of digital trust and cybersecurity in the Lake Geneva region.
Organized in partnership with the cantons of Vaud and Geneva, EPFL, IHEID, HEIG-VD, HES-SO Geneva, UNIGE, UNIL, ELCA, GCSP, Kudelski, SGS, SICPA and Wisekey, this day aims to strengthen cooperation between public, private and academic players, support innovation and foster the emergence of new talent in the field of cybersecurity.
Numerous local and international speakers will participate in a broad reflection on the challenges of cybersecurity and the means to protect critical infrastructures and local societies. It will also be an opportunity to present the Tech4Trust accelerator program and the companies selected for this 4th edition.
Registration for the online broadcast, accessible to the public, is available below.